Since 2006, Adam and Natascha Kling have served as youth and associate pastors in Arizona and Tennessee. Adam has been in full time ministry since 2006 and Natascha has grown up in a church planter's home and has been active
in ministry since she was 15. They have seen hundreds of students and adults come to know Jesus Christ as their Lord and Savior, and are passionate about loving those who feel like there is nowhere to turn or don't feel comfortable in a "church" setting. Through their journey, they have had a new dream birthed in them to plant a church in Flagstaff, Arizona. Adam and Natascha are in their early 30's and have one daughter named Eden. Adam is an ordained minister. They love the outdoors, hunting, mountain biking, running, and anything that involves fresh air! With God's vision, and gracious partners to help along the way, they hope to see their city changed, their community loved and each individual they reach eternally transformed.


Adam and Kara have been involved ministry roles to varying levels much of their married life. They first began to serve by starting and growing a youth ministry along with starting a missions program at their home church in upstate New York. World missions and compassionately serving their community have always been near to both of their hearts. While still serving in upstate New York, God called them to Co-Pastor a church as Lead Pastors. Having both gone through New York School of Ministry to get their ministerial credentials, they served their community and saw significant growth and transformation in their local church body. Making church a safe place where all people can come as they are, who they are, and experience the life changing power that Jesus brings has been of utmost importance in their ministry. After being called "West", God placed Adam and Kara here in Flagstaff to serve this community in the same way. Adam continues to hold a ministerial license with the Assembly of God, Arizona District, while Kara currently serves as our Kid's Church Director.
Dave and Janet Wessels spent 20 years at Rock Church in San Diego where Pastor Dave founded, led, and taught the core equipping ministries in Biblical Stewardship and Kingdom Living. Janet teaches nursing at Azuza Pacific University and serves in the U.S. Navy Reserve as a Captain and Senior Nurse Executive. They relocated to Flagstaff for the arrival of their first grandchild, and will celebrate their 40th wedding anniversary in 2021. They both bring many years of business and ministry leadership experience to Urban Hope and are excited to serve the leadership team and see the vision of winning Flagstaff truly realized.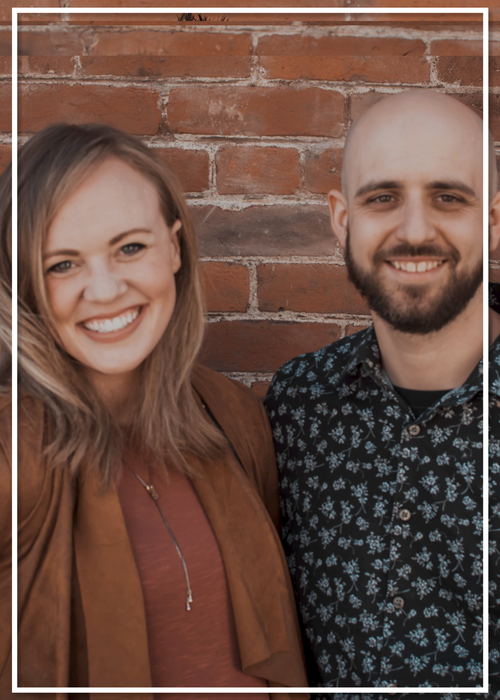 Mychal (pronounced Michael) and Nikki are the Sound and Media Directors at Urban Hope. They are in their late 20's and have 3 children: Judah, Oliver and Ember. 2014 was a very busy year for Mychal and Nikki, as they were newly married, completed school and began pastoring all in that year. Mychal graduated from the Multiply School of Ministry and Nikki graduated from Grand Canyon University with a bachelor's degree in psychology. They have been involved in many areas of church leadership, including youth, college, and children's ministries. Now as the Pastors of Sound and Media they enjoy having their hands in all the ministries around the church. They love making the church look and sound good, as well as operate smoothly! Mychal and Nikki enjoy camping, exploring new places and having water fights with their kids.