Since 2006, Adam and Natascha Kling have served as youth and associate pastors in Arizona and Tennessee. Adam has been in full time ministry since 2006 and Natascha has grown up in a church planter's home and has been active in ministry since she was 15. They have seen hundreds of students and adults come to know Jesus Christ as their Lord and Savior, and are passionate about loving those who feel like there is nowhere to turn or don't feel comfortable in a "church" setting. Through their journey, they have had a new dream birthed in them to plant a church in Flagstaff, Arizona. Adam and Natascha are in their early 30's and have one daughter named Eden. Adam is an ordained minister. They love the outdoors, hunting, mountain biking, running, and anything that involves fresh air! With God's vision, and gracious partners to help along the way, they hope to see their city changed, their community loved and each individual they reach eternally transformed.


Ken O'Brien was brought to the Urban Hope team in 2015. He received his pastoral credentials through the completion of the Multiply School of Ministry. Ken has a heart for reaching the homeless, addicted, and abused. Ken feels called to assist in the development of a Dream Center here in Flagstaff, AZ. Ken's main role is to assist the pastoral staff[in many important areas as needed to help the church accomplish it's mission.
YOUTH PASTORS / CREATIVE MEDIA DIRECTOR
Ethan and Mikali grew up in Northern Arizona. Ethan received his certificate of ministry with the Multiply School of Ministry in Prescott, Arizona. Before embarking on the journey of Urban Hope Church, Ethan led the Jr. High student ministry within the internship, led worship and was deeply involved with the Sr. High ministry. He has a heart and desire to see students meet God the same way he did. Mikali has been involved with Student Ministries ever since she was old enough. She has a passion to hear student's stories and be the person that they need for the season of life they are in. Their heart for Urban Hope is to see every youth student find their God given purpose and they can't wait to see the youth of Flagstaff "Rise Above" the darkness.
YOUNG ADULTS/COMMUNITY GROUP PASTORS
Mariah and her husband Taylor grew up all around Arizona and met in Prescott. 2016 was the year Mariah completed her internship and schooling to get her pastoral credentials through, Multiply School of Ministry. Shortly after graduation is when Taylor and Mariah got married. They trusted in God's calling and moved up to Flagstaff to become a part of Urban Hope Church Launch Team. Mariah and Taylor have helped out in a few areas, but their hearts are called too Young Adults. Mariah is the Pastor over our Young Adults Community Groups. Taylor is very involved with our Sunday morning worship team and leads the Young Adults worship as well. They are very passionate about their ministry and their goal is to help guide the college students and young professionals of Flagstaff to build a relationship with Jesus and help develop a desire to truly know God.
Shelby has a heart and mission to see the kids of Flagstaff be the generation that changes it's city, it's state, and its country. Bryan was born and raised in Chicago, and Shelby has been in Flagstaff her whole life. She has big dreams for things in the future for Kids ministry. They currently direct, plan, and pastor our Urban Hope Kids program every Sunday!!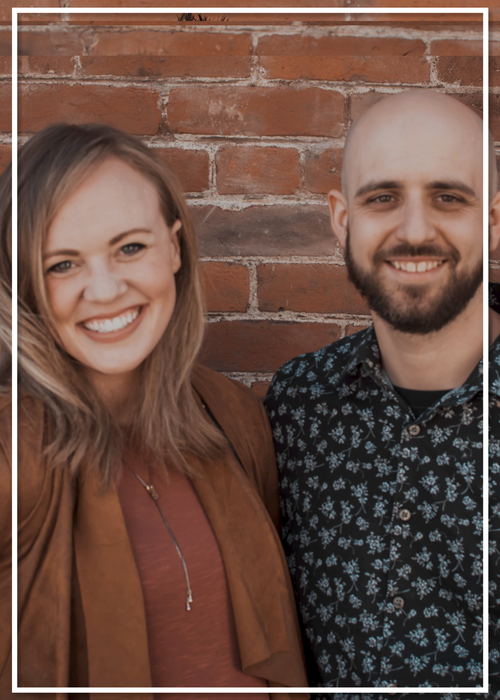 SOUND AND MEDIA DIRECTORS
Mychal (pronounced Michael) and Nikki are the Sound and Media Directors at Urban Hope. They are in their late 20's and have 3 children: Judah, Oliver and Ember. 2014 was a very busy year for Mychal and Nikki, as they were newly married, completed school and began pastoring all in that year. Mychal graduated from the Multiply School of Ministry and Nikki graduated from Grand Canyon University with a bachelor's degree in psychology. They have been involved in many areas of church leadership, including youth, college, and children's ministries. Now as the pastors of the Urban Hope Sound and Media their main focus is to help train and equip new pastors. They want to see those who have a calling from God in their life reach their full potential. Mychal and Nikki enjoy camping, exploring new places and having water fights with their kids. They hope to help Flagstaff to become an international training ground for those who are interested in exploring all areas of ministry.